Travel terms and luggage
The following describes the rights and obligations we have to each other
Your rights in the event of a delay
Our goal is for you to enjoy a pleasant and punctual journey, but sometimes we miss our 100% mark. We work relentlessly to improve our punctuality, and you can rely on the fact that we will always do our utmost to ensure you arrive at your final destination. But in the event of a longer delay, you have the right to compensation.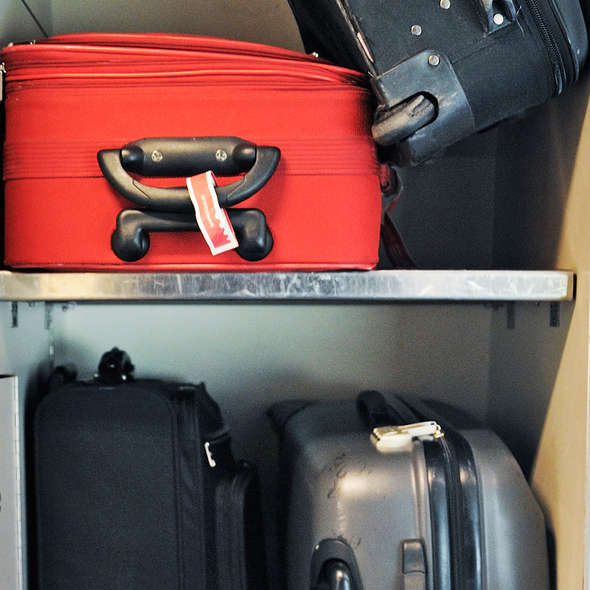 Luggage
To make the journey comfortable and safe for all we request that you read our rules for luggage on board.
We are delighted that you, like so many others, choose to travel with SJs trains. To make the journey comfortable and safe for everyone on board, there are some simple rules for how much luggage each individual may bring, and where the luggage should be placed.
On SJ's trains, you may only bring as much luggage as you with simplicity can carry by yourself. The basic rule is no more than two bags (maximum dimensions 80x50x35 cm) per person and a small hand luggage.
In addition to the above mentioned, you may carry one piece of special luggage, such as a collapsible stroller, a pair of skis, a golf bag, a musical instrument or a folding bicycle. Ski and folding bike are to be stored in a protective case.
It is not allowed to bring items that are dangerous, disruptive or that infringe upon your fellow travellers' space.
You as a traveller are responsible for carrying on board/off board your luggage, put it in the right place and keep watch over it during the entire journey.
All luggage must be placed in the train's luggage rack on the rear shelves or under the seat. Children's strollers are to be folded and placed so they do not interfere with the accessibility on board.
For security reasons, the SJ staff have the right to deny travellers that do not oblige to SJ's luggage rules access to the train.
{{ getModalHeaderText() }}
{{ getModalInfoText2() }}