Train journeys abroad - discover Europe!
Together with the booking platform Omio, we now give you the chance to buy cheap train tickets to Europe. We have also partnered with europarunt.se to offer Interrail passes.

Photo banner: Jurriaan Teulings
Travelling abroad during the pandemic
Restrictions and recommendations may differ between different countries and train operators. It is your responsibility as a traveller to find out what rules and restrictions apply to your planned trip.

In collaboration with Omio, we now offer you the chance to buy one-way tickets and round trips to the most popular destinations in Europe. Travel to Berlin, London, Paris and more and enjoy the beautiful views from the train window before the adventure awaits when you disembark.
Vhat is Omio?
Omio is an already existing booking platform that is now released in an SJ version with only train tickets available for purchase. By partnering with Omio and European train companies, we can offer you a digital experience where you can easily find the fastest train connection at the best price.
To which countries can I travel?
At the moment, you can book tickets to the major cities in Belgium, Denmark, France, the Netherlands, Switzerland, the UK, Germany and Austria.
We are planning on adding more cities in the autumn
Can I make seat reservations on Interrail or buy an Interrail pass?
No, this platform is for one-way tickets or round trips.
Do I earn SJ Prio points for these journeys?
We are working on making it possible to earn SJ Prio points for journeys with SJ booked via this platform, but it is not possible at the moment. You cannot pay for your tickets using SJ Prio points.
Can SJ Customer service assist me when booking my tickets?
All questions regarding the booking of tickets, rebooking, refunds etc. are handled by our partner Omio. Questions regarding compensation for delays or traffic information are handled by the train company/companies that you are travelling with.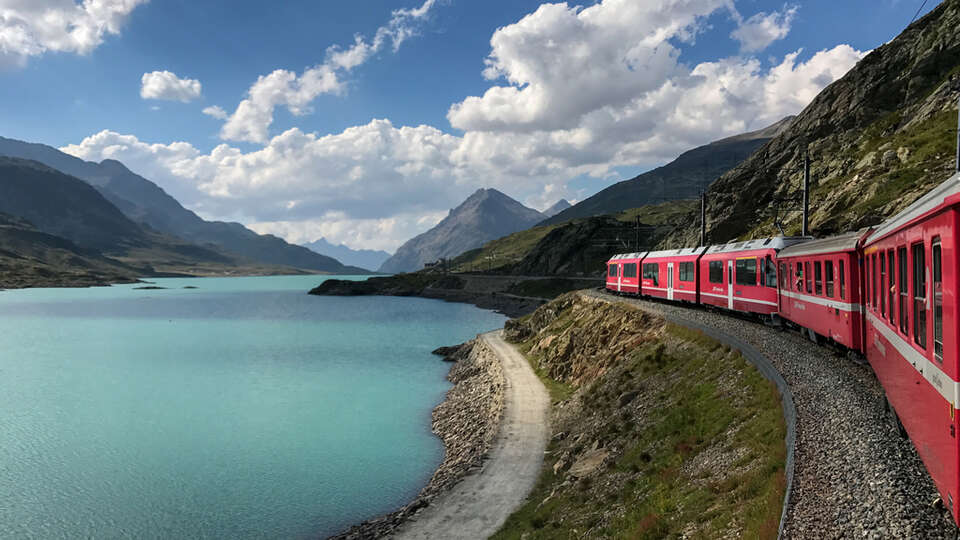 Photo: Alessandro Prato, unsplash.com
Photo: Thomas Tucker, unsplash.com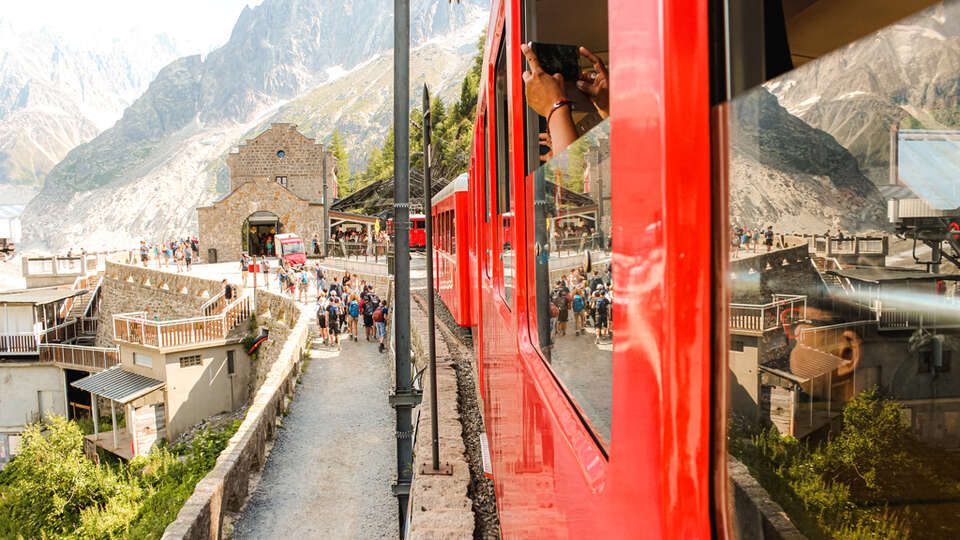 Photo: Mathias P. R. Reding, unsplash.com
Travel within the Nordic region
You can travel to Copenhagen and Oslo with SJ, you purchase your ticket here on sj.se. If you plan on travelling within our neighbouring countries, you will find information below on where you can purchase your ticket!
Norway
Our subsidiary SJ Norge operates seven different train lines in Norway, from Bodø in the north to Oslo in the south. You can purchase your ticket on sj.no or in the SJ NORD app. Tickets for other train operators can be purchased via Entur.
www.sj.no (Norwegian only)
---
Denmark
Tickets with the national train operator DSB can be purchased on their own website.
---
Finland
You can purchase tickets for the national train operator VR, as well as train tickets to Russia, on their website.
Photo: Eurail B.V.
If you want to discover more than one city in Europe, Interrail is the perfect option for you! With the Interrail pass you can travel with 37 different train and ferry companies in over 33 different European countries. The possibilites are endless!

We have partnered with europarunt.se to offer you the oppertunity to purchase Interrail passes in an easy and convenient way.
Facts about Interrail
Valid for travel in over 30 European countries, see the entire list of countries on europarunt.se
The youth pass discount is available for people between ages 12 and 27 and the senior pass discount is available for people over the age of 60. Two children up to the age of 12 travel for free in the company of an adult.
7 different options of passes depending on how long you will be travelling and how many travel days you need.
Good to know when travelling by train in Europe
If this is the first time you are travelling by train in Europe, we understand if it might seem complicated and maybe a little scary. But do not worry! Train tourism has existed since the second half of the 19th century and it has only become easier since then. Today, you can easily plan and buy your train tickets yourself and keep track of train schedules and traffic info using smart apps.
But there are some things that it is good to be aware of, whether you are a first-time traveller or a seasoned backpacker.
Travelling abroad during the pandemic
Restrictions and recommendations may differ between different countries and train operators. It is your responsibility as a traveller to find out what rules and restrictions apply to your planned trip.

One-way tickets vs Interrail
If you are only going to one destination, it may be cheaper to buy two tickets for a round trip instead of purchasing an Interrail pass. But the Interrail pass gives you more freedom. In addition, two children under the age of 12 travel for free in the company of an adult – and the outbound and inbound journey is included.

---
Travel by night train
To really make the most of your journey we recommend that you travel by night train where it is possible. Use night-trains.com to see what cities you can reach by night train. Many Swedes chooses to travel by ÖBB Nightjet from Hamburg to the southern parts of Europe.
---
Take your time
Avoid tight connections so you don't have to rush at the station. When booking a journey with layovers, the connection time is optimised for that specific station. We recommend that you do not try to shorten your connection time by splitting your journey into multiple bookings – unless the idea is to make the connection time longer to accommodate for an overnight stay or an additional adventure!

---
Learn from the expert
seat61.com is an amazing website full great travel tips. The site was created by UK train enthusiast Mark Smith and contains lots of inspiration and information.
Seat reservation
If you are travelling with an Interrail pass, it is important that you check if you need to make additional seat reservations or if you can just hop on the train. You can use Eurorail's Rail Planner app to see what departures that requires a seat reservation and you can also make that reservation directly in the app. You can also contact the train company in question to make your reservation.
---
Rebook/Canced journey
If you need to rebook or cancel your journey you must do so before the departure date and time. If your ticket is purchased via one of our partners, Omio or europarunt.se, please contact them for help.
---
Valid ID
When checking the passengers tickets, many train companies (including SJ) demands that you are able to present a valid ID. What is deemed as a valid ID may differ between companies, so check with the train company you are planning to travel with.
---
Help during your trip
If you need help during your journey, you contect the train company you are travelling with for assistance. For example, if you are on an SJ train, you contact the onboard staff or SJ Customer service for help, if you are on a DB train you contact DB and so on. The same applies if your journey is delayed, you contact the train company that caused the delay for compensation.

{{ getModalHeaderText() }}
{{ getModalInfoText2() }}