SJ Incoming
Sweden by train
As the market-leading train operating company, SJ links Sweden together, and opens the doors to Scandinavia's capitals: Stockholm, Copenhagen and Oslo.
Incoming Agreement
Travel by train in Sweden and you can rest assured that you have not only chosen the most ecologically sound alternative for your journey, you have also chosen the most comfortable and safest means of transport.
If you are a tour operator and interested in working with SJ, we offer you an Incoming Agreement for free that allows you to book package tours including train. You book at sj.se with a unique login. We offer special travel conditions for both groups and individual travellers.
Tour Operator in Sweden, Denmark or Norway:

Tour Operator in other countries: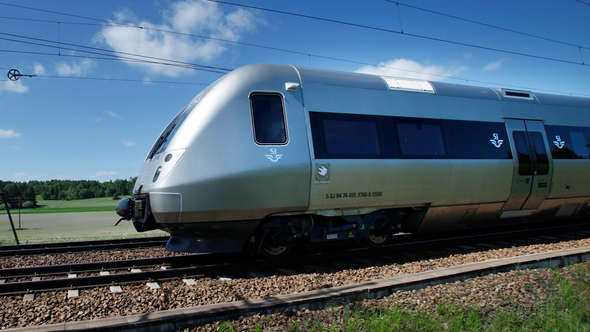 Do you need help?
SJ Customer Service
Was your train delayed? You are welcome to contact SJ Customer service if you need help regarding any emergencies or traffic disturbances:
kundservice@sj.se
Telephone number: +46771–75 75 55
Group support
For enquires, rebookings or cancellations:
gruppresor@sj.se
SJ Agreement support
For questions concerning your account and login:
foretag@sj.se
SJ Agent
For regular SJ product support:
SJAgent@sj.se
SJ Invoice support
For accounting or invoice questions:
foretagskunder@sj.se
FAQ
Ask your questions at our customer and support forum:
Frequently asked questions
Discover Sweden by train
A comfortable, safe and sustainable way of seeing a long country.
There's so much to see in Sweden. Unspoiled countryside, mountains, lakes and cities. Travel by train and you don't miss out, everything is right outside the window. You'll arrive rested and ready to see even more!
Åre - the mountain resort all year-round
Travel through Sweden during the night
Our night trains travel from Umeå and Åre in the north to Malmö in the south.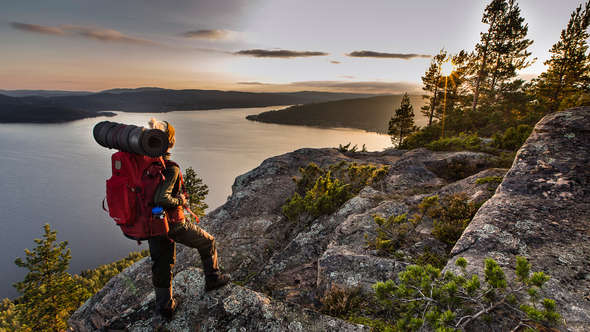 Photo: Fredrik Lewander
Train routes in Sweden
New book shows how easy it is to go on amazing train routes in Sweden. It's in Swedish, but here you can get a brief outline of six wonderful trips, from south to north.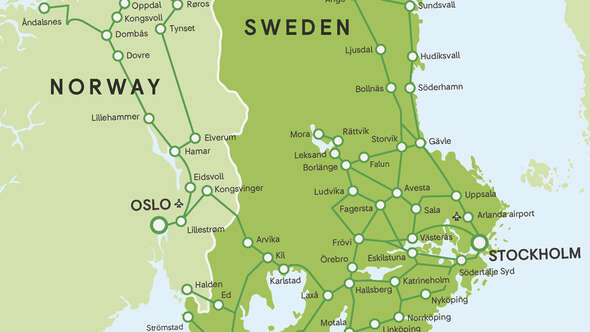 SJ rail network
Routes that SJ operate
From Malmö in the south to Åre and Umeå in the north and a direct connection between the three capitals Stockholm, Copenhagen and Oslo.
Visit Sweden
Get inspiration and information about Sweden on Sweden's official website for tourism and travel information:
Stockholm:
Göteborg:
Malmö:
Download images from the official image bank of Sweden:
{{ getModalHeaderText() }}
{{ getModalInfoText2() }}