Become a corporate client – travel time-efficiently and with a discount from the very first krona!
SJ Biz is our agreement for all companies. It makes travel administration simpler and gives you a discount on all train travel. Plus, it's free and without any obligations on your part.

All this is included in SJ Biz
Discount from the first krona
A SJ Biz agreement is completely free and gives a discount from the very first trip.
Attractive payment solutions
SJ Biz gives you the opportunity to pay via a range of methods in order to cater to your needs.
Special offers
You can, for example, receive upgrades or price adjustments that make your journey even more enjoyable.
Travel and environmental report
Simplifies your travel tracking and shows the size of the environmentally-hazardous emissions you saved by choosing to travel by train.
Quick and easy booking process
Via sj.se, our app or a travel agency - you choose!
A chance to work onboard the train
The opportunity of working efficiently throughout the journey makes business trips with SJ the most efficient travel alternative, both in terms of economy and time. In addition, every time you choose to travel with SJ, you are contributing to a greener environment.

Surf onboard
Maximum 4G speed internet in both 1st and 2nd Class onboard our High-speed and double-decker trains. Upgraded internet access ensures all travellers onboard can surf at maximum speed throughout the journey.
Food & drink
Travellers in 1 Class are always served breakfast on trains that depart before 9.00. Travellers in 2 Class can purchase breakfast in the bistro or pre-order 24 hours before departure. Enjoy your meal!
Electrical sockets
Electrical sockets are available at all seats on SJ High-speed trains, double-deckers and Regina trains, plus in all compartments on our night trains. There are also electrical sockets in some carriages on InterCity and Regional trains.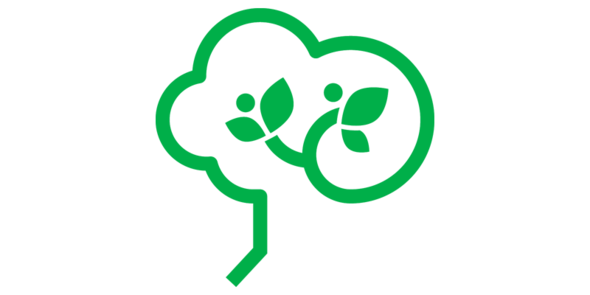 Travel with SJ - for the environment's sake
For the past 20 years, all travel by SJ trains has met the Swedish Society for Nature Conservation's tough regulations and thereby been Good Environmental Choice certified. Furthermore, we were named as the transport industry's most sustainable brand for the fourth year running.

Environmental report
Each month, our corporate agreement clients receive an environmental report that clearly shows how much CO2 has been saved in comparison with travel by car or plane, for example.

Environmental factors in brief
We environmentally-insure everything from coffee onboard to recycling the rolling stock.

99% of the material in our carriages can be sorted at source and recycled.

Our train drivers practice ecodriving; a softer style of driving that reduces wear and tear on the train and makes for a more comfortable journey.

We use 100% renewable energy.

The train's brakes generate new electricity.




The train's shape is designed to reduced air resistance and optimise rolling along the track.



Business travellers -
from door to door
Before the trip
Book the train, bus and taxi on the same ticket, and get everything on the same invoice.
Book your ticket where it suits you – via our app, SJ.se or at a travel agency.
Our app is the easiest way to buy a ticket. You don't need any additional documents, and the booking is automatically updated with the latest traffic information.
Are you travelling by public transport or by taxi to the station? Book everything when you book your train ticket.

During the journey
Our lounges in Stockholm, Göteborg and Malmö offer a place to work or simply relax.
Use your time onboard as you wish. There are electrical sockets and wi-fi on all our High-speed and double-decker trains.
Go to our free media portal to read newspapers and magazines, or listen to music, during the journey.
Breakfast is always included in 1st Class travel on departures before 09.00. During the rest of the day, you can choose between cold and hot dishes. Refreshments are included for all 1st Class travellers. We recommend you to pre-order your meal if you want the best price and everything included on the same invoice. This applies to travel on all our High-speed trains.
SJ Prio members receive even more onboard benefits – for example, tea or coffee in the bistro (for our black or grey level members). This applies to all travel on our High-speed and InterCity trains.

After the journey
Unwind and relax after your journey at our lounges in Stockholm, Göteborg and Malmö.
The journey does not always end at the station. This is why we've made it simple for you to book a rental car or place in a carpool through us, at excellent rates. And, as usual, you can book everything at the same time and have everything put on the same invoice.

Contact SJ Biz
You are welcome to contact us if you want more information regarding corporate agreements or if you need personal help with your business trip.
Telephone: 0771–75 75 55
Opening hours: Mon–Fri 08.00–17.00*
Email: foretag@sj.se
SJ Invoice support
We only handle invoice questions from SJ Biz clients.
Telephone: 0771–21 21 86
Opening hours: Mon–Thu 09.00–11.00*
Email: foretagskunder@sj.se
Postal address
SJ avtalssupport/avtalsadministration
Box 2
841 21 Ånge
* May differ during public holidays.
{{ getModalHeaderText() }}
{{ getModalInfoText2() }}