SJ NIGHT TRAINS
Travel while you sleep
Our night trains travel from Narvik in the north to Malmö in the south.
Travel through Sweden during the night
Choose between a bunk in a couchette, sleeping compartment 2 Class or treat yourself to a sleeping compartment 1 Class. You can also book a seat in a 2 Class carriage.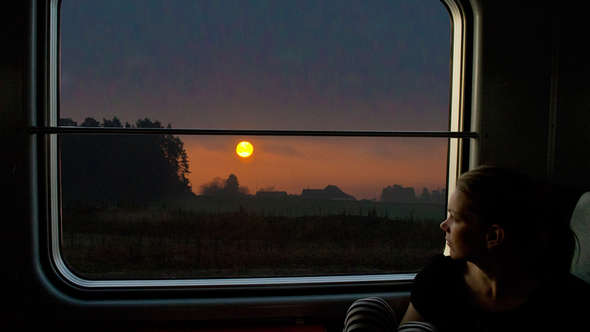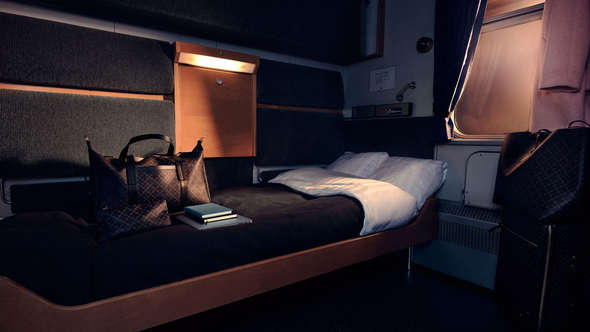 Sleeping compartment 1 Class
The compartment has two beds. Pillow, pillowcase, bottom sheet, duvet cover and duvet included. No one else can be booked in the same compartment. The compartment has shower/WC equipped with towels and soap. Breakfast is provided for passengers arriving between 6.30 and 9.00. Passengers travelling on trains with an open bistro may remain on the train while breakfast is served. Passengers travelling on trains where the bistro is closed will be provided with breakfast in a local eatery on presentation of the 1st class ticket. Breakfast is not provided for passengers who disembark before 6.30. 1st class travel also includes access to SJ Lounge in Stockholm, Gothenburg and Malmö, before and after the journey.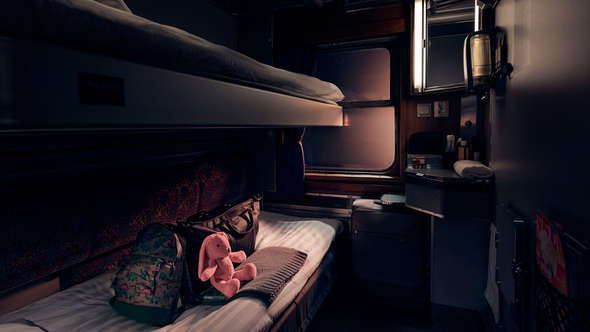 Sleeping compartment 2 Class
The compartment has three ready-made beds, each with a pillow, pillowcase, bottom sheet, duvet cover, duvet/blanket and towel. During the day, the middle bed is folded down to form a sofa together with the bottom bed. Choose between ladies or gents compartments. The compartment has two luggage racks. Skis and other bulky luggage can be stowed under the bottom bed. There is a hand basin and a 230V electrical outlet (for shavers etc.) in the compartment, and two WCs and a shower are located in the corridor.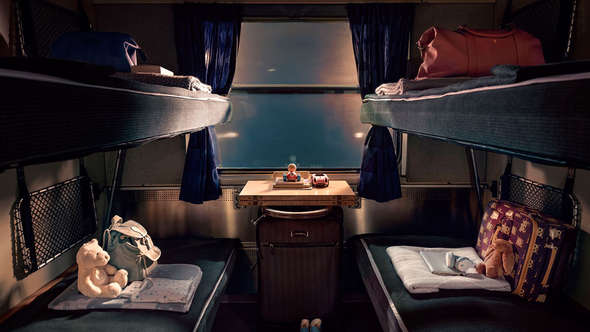 Bunk in couchette 2 Class
The compartment has six bunks. You make your bed with the blanket, pillow and sheet provided. The middle bunks are folded down during the day to provide comfortable seating. WCs and stowage areas in the corridor. Choose between ladies, gents and mixed compartments. Mixed compartment means that everyone can book in this compartment regardless of gender. Parties of 4-6 people may book the entire compartment for themselves. A reduced price will be charged for any remaining bunks. It is also possible to book the pet couchette. In this case you possess the entire compartment, regardless of number of travellers (1–6 persons).
{{ getModalHeaderText() }}
{{ getModalInfoText2() }}