SJ NIGHT TRAINS
Travel while you sleep and wake refreshed
Our night trains travel from Narvik in the north to Malmö in the south.
Book a dream trip with SJ Night train!
Map of our night train routes (pdf)
Onboard SJ Night trains

Choose between a berth in a couchette, sleeping car or treat yourself to a 1st Class compartment. You can also book a seat in a 2nd Class carriage.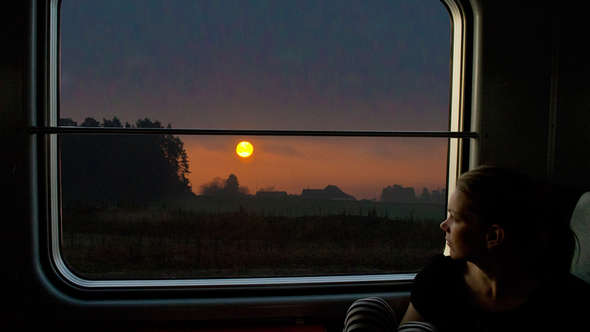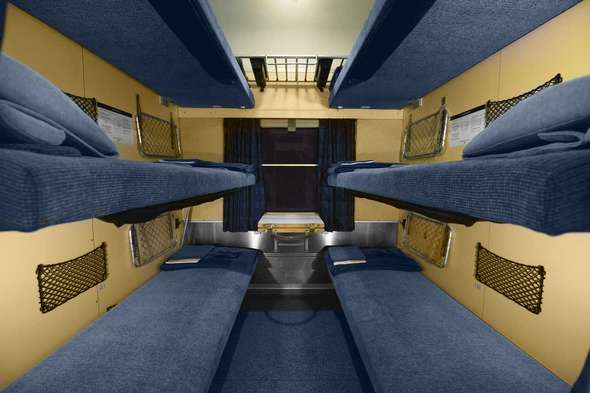 Bunk in a 6-berth couchette
The compartment has 6 berths that you make up yourself. The bed linen onboard comprises a pillow, sheet and blanket. The middle bed is folded down during the day so you can sit comfortably. Skis and baggage can be stored under the bottom bunks. Most of our couchettes have electrical sockets. WC, wash room and a ski storage facility are located in the corridor. There are three compartment alternatives to choose between: ladies, gentlemen and mixed. If your party comprises 4 people or more, you can book an own compartment and pay our child fare for any unused berths.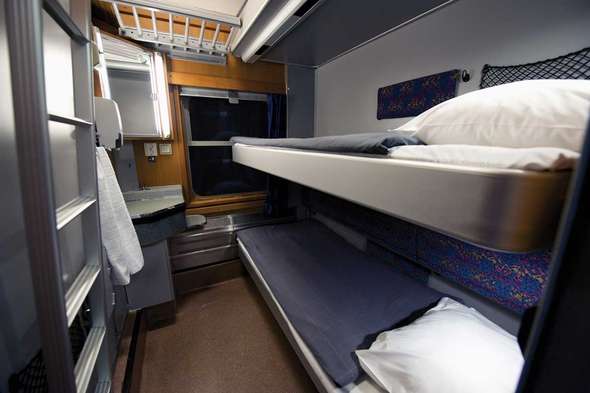 Berth in a sleeping car compartment
The compartment has three beds, each ready-made with a pillow, sheet, duvet cover and duvet. The middle bed is folded up during the day so the bottom bed can be used as a sofa. We have ladies and gentlemen compartments, all with two luggage racks. Skis and other bulky baggage can be stored under the bottom bunk. Each compartment has an electrical socket and wash basin. Two WCs (one with a changing table) and a shower are located in the corridor.
1st Class sleeping compartment
Enjoy a good night's sleep in a private compartment. The beds have a pillow, sheet and duvet. As each compartment has two ready-made beds, two people travelling together can share. The compartment contains a WC and shower, fully equipped with soap and towels. There is also a wardrobe, luggage rack and an electrical socket.